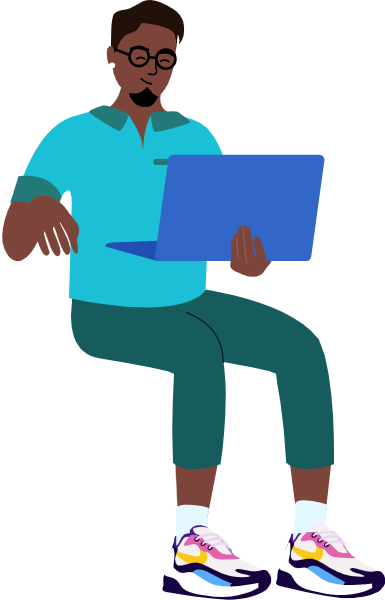 SAMPLE DRAMATIC INTERPRETATION CUTTING 
Alexa Curran, 2012 NSDA Nationals, Second Place in Dramatic Interpretation
Mesquite High School, Arizona
Crafty
By Paul Rudnick
Character: Barbara Ellen
EXPOSITION / ONCE UPON A TIME:
Hi, my name is Barbara Ellen Diggs, and I'm a craftsperson here in Decatur. And this morning, I would like to speak to you, our Junior Chamber of Commerce, on the critical importance of crafts in our culture.
Today, I exhibit my work statewide. I teach workshops at our local women's prison, where a lady who slaughtered her entire family now makes note cards personalized with sequins and dried corn. And I have recently hand crocheted a tuxedo for my toaster. My family has always been very supportive of my hobbies, well, except for my son, whom I loved dearly… I also deeply enjoy scrapbooking
INTRODUCTION:  goes here.
Some sophisticated people say that crafts aren't art, but some people say that New Yorkers aren't people by the same token. Crafts allow me to express myself, to create something worth dusting. For example, on this page, I color-xeroxed a simple Polaroid of my Aunt Polly, and I placed the image at the center of a piece of oaktag. Then I surrounded the picture with heart-shaped lace doilies, and silk ribbon worked on spelling out "Aunt Polly." I've also included some ticket stubs from a movie we saw together, the invitation to her wedding, and a tiny burlap bag containing one of her kidney stones. The page now weighs fifteen pounds, and it can tell you Aunt Polly's entire life story, and I don't even like her.
INCITING INCIDENT / UNTIL DAY ONE:
My son, Hank, was always very special. He always used to scold me for using words like that, what did he call them- euphemisms. He said, Mom, I'm gay. And I said no, you're not, you're special. He said, no, that makes me sound like I'm retarded. And I would say, I wish. And we would laugh. It never really bothered me, even though he did move away and started working for a fancy Broadway costume designer in New York, and he didn't come back home all that often. But we would write back and forth, and he would send me trims and braids, all these beautiful expensive things from costumes, and I wouldn't know what to do with them. But to thank him, I would send him Hummel figurines, you know those cute little ceramic children, holding umbrellas or petting kittens, or sitting on a swing. And he'd get so angry on the phone; he'd say, Mom, don't send me anything you can order from the TV. Which upset me… So, I told him, if homosexuality is genetic, then maybe so is home shopping.
And then?
Well, he got sick with that terrible disease. And I flew to New York to see him in the hospital, and do you know what I brought? Nothing. I didn't want to embarrass him in front of his friends. Who were all so sweet? I mean, they all kept kissing and hugging me and saying, Hank, we love your mom; she's a hoot. A hoot. That means I wear polyester without irony. But they were all very nice and so good to Hank, and when we were finally alone, he looked up at me and said, what did you bring me? A potholder, a picture frame decorated with twine and plastic daisies, two little bunnies on a sled? And I said no, I know all of that just upsets you, makes you feel like a hick. And he leaned back onto the pillow, and he said, oh. It's okay. I just wanted to see you.
RISING ACTION:
And I stayed there until, well, let's use one of those euphemisms until he passed on. Maybe that's why euphemisms got invented, not because people are ashamed, but because they hate the real word too much. And I hated that word, and I hated that disease, and for the longest time, I just went to work and came home, and I didn't touch a thing. Not a needle, not a bobbin, not a hole punch or a pair of pinking shears. I would not bring color or beauty or rickrack into this world. I was just too sad.
And then one day, I saw on the television that quilt: over seventy-two thousand squares, each for a different man, woman, or child. And I look at it, and I think, my Lord, it's like a cemetery created by the Ladies Home Journal. So I took all the fancy trims and laces and bugle beads that Hank had sent me, and I got a rectangle of hot pink felt, and I made his name in embroidered script, and I stitched on one of his T-shirts which said, "No One Knows I'm Gay." Only I changed it, so it said, "No One Knows I'm from Decatur." And in the corner, I attached one of those labels I always use, that says, "Especially Handmade Just For You By Barbara Ellen Diggs." 
FALLING ACTION / EVER SINCE THAT DAY:
But that was ages ago, and now they have all that new medicine, so people, well, at least some people, can keep going. And we've got whole new ways to hurt people too, like that 9/11. I was in New York, because I was in a cake decorating competition. I was a finalist, and it was cutthroat. But I lost, and the city reminded me of Hank, and people said that you could sometimes smell the, what was it, the jet fuel from that day. And I just couldn't go downtown because it was so terrible and because that's where Hank lived, and so I walked over to Central Park. And they were having this, I didn't really know what to call it, but people said it was an installation. By some French artist. In the park, he'd put up hundreds of these sorts of archways, these aluminum gates, and from each one, from the top, there was a bright orange curtain. And I thought, well, now I know what an installation is- it's just a giant French crafts project. 
So I stood there and the sun came out and the breeze was blowing all those orange curtains and it didn't make any sense, but it was very pretty. I asked this woman next to me, I said, does this installation, and all of this orange fabric, does it make people feel better? she said, "Yes, it does." And I hadn't really talked about him in so long, especially not to a stranger, but I stood under one of those gates and I told her about Hank. And I asked her if she was there, if she was in the city on 9/11. And she said yes. And I asked, did you lose anyone, and she said yes. I don't know if I believe in god anymore.
But I do think in cute. I believe in glue and I believe in hot pink felt. And maybe if I was a New Yorker, I would believe in orange shower curtains hanging in Central Park.