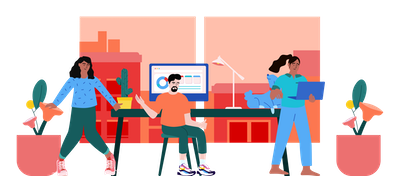 EXERCISE: GALLERY WALK
Gallery Walk shows pictures of the student as themselves and as their character. These pictures provide the students a visual representation they can refer to as often as needed. Dr. Michele Hill created this exercise for her lab at GMIF. 
This technique helps the interper understand the physical choices, which are similar and different to the character.

Take some casual photos of the interper when they are just themselves at school.

Then take some photos of the interper in rehearsal during regular practice time.

Then set a day aside, perhaps create a lunch, a coffee/soda break, or an ice cream social when the interper must come to the event dressed in character and partake in the festivities. Casually take pictures of the event and the interper.

A while later, a portrait gallery is created in a hallway with the interper 's pictures and the interper in character. Allow the student to study the similarities and differences.

Ask the interper to describe what they look like as the character, and how are they similar or different?